Industrial is a loosely defined genre that covers a lot of different styles. Industrial bands have sounds ranging from techno to metal to gothic, or combinations of all.
Killing Joke was one of the original Industrial bands. They had a thrashing sound, and utilized lots of tone modulation and distortion in their music. Their self titled debut was released in 1980. This album is an Industrial classic with driving tracks like "War Dance" and "Requiem".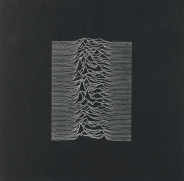 Joy Division was a precursor to Industrial. They started the depression laden synthesizer sound which influenced many techno/industrial bands in the 80's. "Unknown Pleasures" (79) was a landmark album for this musical style. The band came to an abrupt end when singer Ian Curtis hung himself in 1980. The remaining members went on to form the band "New Order".
The Industrial genre includes dozens of bands. Some important ones are: Cabaret Voltaire, Kraftwerk, Bauhaus, Ministry, Sisters of Mercy, and the Cure.
Although not considered Industrial, there were many dance oriented bands from the post punk era. Echo and the Bunnymen were excellent. They released a best-of compilation in 1985 titled "Songs to Learn and Sing". "The Killing Moon", "Never Stop", "Do It Clean", "The Cutter", and "Back Of Love" are all excellent tracks. OMD, Depeche Mode, and Yaz were some other dance oriented bands from the era.