The Stooges were one of the most influential bands for the punk movement. They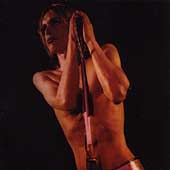 were way ahead of their time. The debut album, "Stooges", was released back in 1969, and featured the vocals of the infamous Iggy Pop. "I Wanna Be Your Dog" was the prime track off the first LP. A reformatted Iggy and the Stooges released "Raw Power" in 1973. This album's feature track was "Search and Destroy". Iggy Pop finally went solo, influenced by David Bowie, as the punk era was getting into full bore. He released "Lust For Life" in 1977 with its driving title track. "New Values" came out in 1979 featuring the title track, "I'm Bored", and "Five Foot One". Iggy's career continued on. Some of his later work (like 1990's "Brick by Brick") is very good. Iggy's discography is very long and very confusing, with all the labels, remixes, re-releases, imports, compilations, bootlegs, etc. My recommendation is to get "Raw Power" if you are interested in hearing the music that influenced the punk era. Check out "New Values" if you want to hear Iggy's contribution during the punk era.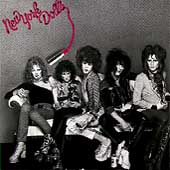 The NY Dolls were a glam, cross-dressing band that helped clear the way for the punk era. The Dolls featured David Jo Hansen on vocals and Johnny Thunders on guitar and vocals. David Jo had a diverse media career after the Dolls. Johnny Thunders became a punk legend and famous dead junkie. Todd Rundgren produced their self titled debut album which was released in 1973. Some great tracks on the LP were "Jet Boy", "Looking For A Kiss", and "Personality Crisis".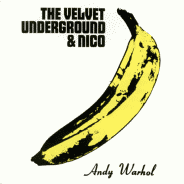 The Velvet Underground were like nothing else from their time. "Velvet Underground and Nico" came out in 1967, featuring Lou Reed, John Cale, Sterling Morrison, Maureen Tucker, and Nico. The album was produced by Andy Warhol, and had dark and gritty tracks like "Heroin" and "Waiting For The Man". Lou Reed went on to a solo career. "Rock 'n' Roll Animal" (74) contained the tracks "White Light/White Heat" and "Sweet Jane".
Patti Smith was part of the original NYC CBGB scene, and was really a contemporary of the original punk bands. Although it is hard to call her music punk, she certainly influenced the sound and attitude of many punk era bands. "Horses" was released in 1975. This album was produced by John Cale (VU), and had guest guitar work from Tom Verlaine of the band Television. "Gloria" and "Land" are two well known tracks from the album. "Radio Ethiopia" came out in 1976 featuring the rocking tracks "Ask The Angels" and "Pumping (My Heart)". The album cover for "Easter" (78) has the photo of Patti with hairy armpits which Gilda Radner imitated in her skits on SNL.
There were many other bands I have seen referenced as influential to punk era groups. The Detroit band MC5 had "Kick Out The Jams" (69). T. Rex with Marc Bolan were another important band. King Crimson were very innovative. Their 1969 release "In The Court Of The Crimson King" featured the track "21st Century Schizoid Man". The Modern Lovers with Jonathan Richman also made an impact. Finally, David Bowie was certainly way ahead of his time with "Ziggy Stardust" (72). Bowie's creativity was definitely a major influence to later artists. He also had direct influence on Iggy Pop's career. Bowie produced, co-wrote, and collaborated on many of Iggy's releases.
Copyright © 1998. L. Scott. All rights reserved.