Divergence. These are the bands that carried on after the first wave and created new genres in music. I will cover the period up to about 1985.
Husker Du took punk to a new level. They started out as a raw, powerful ban

d, and added layers of complexity as they matured. Husker Du had the perfect blend of talent to give them a sound that was uniquely their own. Bob Mould's angry and urgent vocals were balanced out by Grant Hart's more melodic voice. Hart on drums and Greg Norton on bass laid down a driving beat, while Mould knew how to utilize distortion and feedback with his screaming guitar. Husker Du was definitely one of my favorite bands ever.
"Land Speed Record" (81) was raw in a good way. "Bricklayer" was a signature track. "Everything Falls Apart" (83) contained a driving cover of "Sunshine Superman". The Huskers achieved greatness with "Metal Circus" (83). The tracks "It's Not Funny Anymore" and the disturbing "Diane" were their best yet.
Their next album, "Zen Arcade" (84) was a masterpiece. The band had grown to the point where they had the perfect blend of a very hard edge with a mature, accomplished sound. This double LP had awesome, powerful tracks as well as more introspective ones. "Dreams Reoccurring", "Beyond The Threshold", "Pride", "The Biggest Lie", and "Masochism World" were some of the best songs. "New Day Rising" (85) was a strong album. "Flip Your Wig" was their last release on the SST label. The next couple of releases on the Warner Brothers label were a step down in intensity. The band broke up in 1987. Grant Hart had the band Nova Mob. Bob Mould had Sugar. I have a couple of Sugar CD's. They are good, but lack the perfect balance achieved by the Husker Du lineup.
X were a part of the L.A. punk scene. While many of the other L.A. bands

were superfast hardcore punk, X was more true to the first wave punk sound. John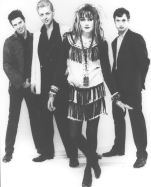 Doe and Exene Cervenka delivered a tense vocal harmony that worked to perfection. Billy Zoom brought in rockabilly influences with his guitar. D.J. Bonebrake pounded on the drums. "Los Angeles" was released in 1980 with the tracks "Johnny Hit And Run Paulene", the title track, and "Soul Kitchen", a tribute to their producer Ray Manzarek (Doors keyboardist). "Wild Gift" (81) contained the tracks "White Girl" and "Adult Books". These first two albums were released on one CD in 1988. X released "Under The Big Black Sun" in 1982. This album featured the awesome track, "The Hungry Wolf". If you really love X, "Beyond and Back" is a double CD retrospective that is full of rare and unreleased tracks.
The Minutemen were a completely unique band that fused together multiple musical influences into an idiosyncratic conglomeration of sound that stood apart. One of their trademarks was the under one minute long song. "Double Nickels on the Dime" was a double LP with 45 songs. Front man D. Boon died in a car accident in late 1985. The remaining band members formed "Firehose".
The Replacements were a band with a very straight ahead rock sound. Minneapolis was a happening place with them, Husker Du, and the Artist formerly known as...bla bla bla. "Sorry Ma I Forgot To Take Out The Trash" came out in 1981 with the track "Johnny's Gonna Die", which predicted the death of Mr. Thunders. "Let It Be" (84) featured the songs "I Will Dare", "Androgynous", and "Tommy Gets His Tonsils Out". "Tim" was released in 1985 with more radio friendly songs like "Kiss Me On The Bus".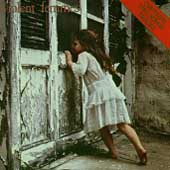 The Violent Femmes had one really phenomenal album. They released their self titled debut in 1982. It has a folksy punk quality with tons of great songs that lend themselves well as anthems for losers. "Gone Daddy Gone", "Kiss Off", "Add It Up", and "Blister In The Sun" are all awesome tracks. They are especially appropriate when you are having love troubles.
R.E.M were a part of the Athens GA scene with the B-52's, and really embodied the "Indie" sound. The Replacements and Femmes helped start a trend towards more radio friendly songs that appealed to the college radio stations. R.E.M. took it to the next level, as they broke through with mainstream airplay. Their first LP, "Murmur" (83), featured the popular track "Radio Free Europe". R.E.M. grew and matured, producing many fantastic albums through to the present.
The Red Hot Chili Peppers were another band that carried success into the 90's. This funky punk band debuted in 1984 with their self titled album. "True Men Don't Kill Coyotes" was a great tune.
There were many musical genres that developed during the post punk era. Some of the dominant ones were Hardcore and Industrial. There were other bands that defied any type of categorization. Check out these bands on the "Different" page.