The B-52's were a very fun party band that definitely did not take themselves too seriously. Their 1979 self titled debut album was a new wave classic with many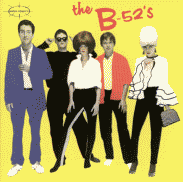 recognizable tracks, including "Planet Claire", "Lava", "Hero Worship", and the ubiquitous "Rock Lobster". They also had a very strong follow-up album with "Wild Planet", which contained "Give Me Back My Man", "Private Idaho", and "Quiche Lorraine". Of course, the B-52's music got completely flogged out at the clubs on those spooky "new wave nights". The B-52's were a great party band though, and I have a lot of fond memories tied to their music.
Devo was a totally unique band that took quirkiness to a new level.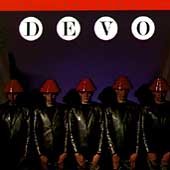 . Those boys were a bit strange. Devo made some really fun music. "Are We Not Men? We are Devo" was released in 1978, and was produced by Brian Eno. It had the new wave anthem "Satisfaction", as well as "Mongoloid". Their LP "Freedom of Choice" came out in 1980 with the tracks "Girl U Want", "Gates of Steel", and the hopelessly flogged out "Whip It". The album cover also demonstrated the popular flower pot hat look which became a stigma for anyone who was into alternative music at the time ("Hey punker, where's your flower pot?").
The Psychedelic Furs were a band that I really enjoyed. They were a little bit artsy, a little bit pop, and could also rock at times. They certainly had a more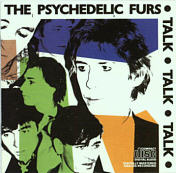 complex and sophisticated sound then many of the other bands I have categorized as new wave. Their self titled 1980 debut had the haunting track "India", the more pop track "We Love You", and the more rocking "Fall". The same holds true on their second album "Talk Talk Talk" (81) with tracks like "Into You Like A Train", "Pretty in Pink", and "Dumb Waiters". Their 1982 release "Forever Now" was a pop/dance album, but the track "Run and Run" is one of the greatest dance tracks ever.
Blondie was a part of the original CBGB scene. They were the most pop oriented band from CBGB's, and went on to become a mainstream group. Their self titled debut album was released in 1976, and contained the great track "X Offender". Their album "Plastic Letters" was released in 1977. Parallel Lines was released in 1978 with the track "Heart of Glass", which became a disco favorite.
Generation X was another band with roots from the original punk era. The self-titled debut album (78) has a seventeen year old Billy Idol on vocals. Their music was laden with catchy pop hooks. All their hits, including "Ready Steady Go", "Your Generation", "Dancing With Myself" and "Day By Day", are captured on a best-of compilation "Perfect Hits 75-81".
The Dickies were a California band with a great sense of humor who played everything real fast. They did lots of fun covers, like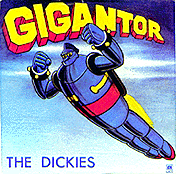 Black Sabbath's "Paranoid". "The Incredible Shrinking Dickies" (79) was a good album. "Dawn of the Dickies" (79) had the happy track "Manny, Moe, and Jack".
The Rezillos were another pop-punk group. "Can't Stand The Rezillos" (78) was a peppy LP from this Scottish band. Most of this band's best singles were covers, like "Ballroom Blitz".
Adam and the Ants were a quirky band that had some popular success. 1980's "King of the Wild Frontier" had their theme song "Antmusic".
Bow Wow Wow was a Malcolm McLaren created band. The beautiful Annabella covered the Strangelove's song "I Want Candy" with nubile intensity. The "I Want Candy" LP released in 1982 was their best work.
The Go-Go's were an all girl band that started out with no one really being able to play their instrument. They learned how to play well enough to produce some light, but really fun, music though. "Beauty and the Beat" (81) had the popular tracks "Our Lips Are Sealed" and "We Got The Beat".
There were are a ton of popular, mainstream bands with new wave roots. The Police were a great band who became huge. You know the story. "Outlandos d'Amour" (79) and "Regatta De Blanc" (79) were landmark albums. The Pretenders' self titled first album had the popular tracks "Brass In Pocket" and "Stop Your Sobbing". However, this LP also had some awesome hard edged tracks like "Up The Neck", "Tattooed Love Boys", and "Precious".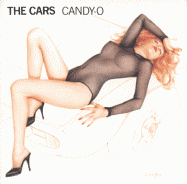 Some other popular bands with new wave connections were Joe Jackson ("I'm The Man", 1979), The Cars ("Cars", 1978, and "Candy-O", 1979, which had great cover art from Vargas), XTC and Squeeze.
The Singles
There were also a few one hit wonders that helped to define the new wave sound. These were the songs you heard a million times if you went to the "new wave nights" at the local clubs. "What I Like About You" by The Romantics is a very recognizable track from the era. Romeo Voids' "Never Say Never" was a fun dance track. The Vapors' "Turning Japanese" was a goofy song that got a lot of play.
Copyright © 1998. L. Scott. All rights reserved.